---
---
BRANDING Y DISEÑO GRÁFICO: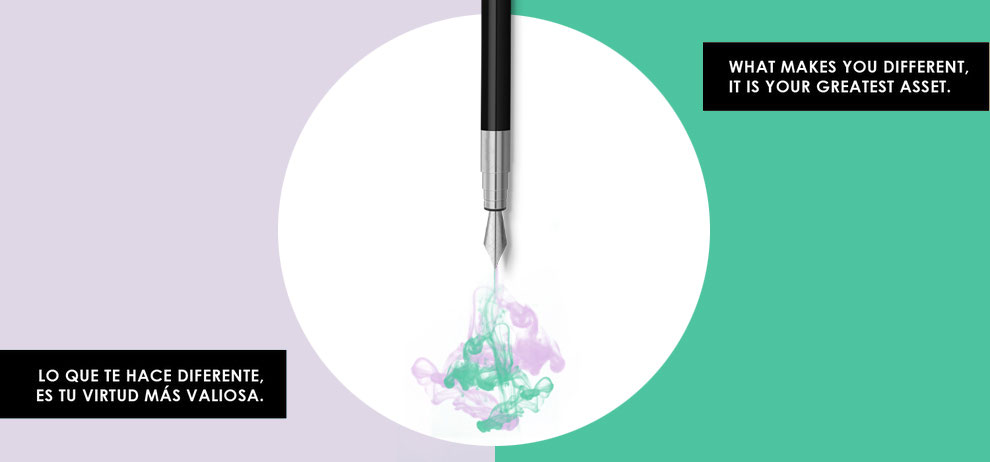 Tú eres único en el mundo, con unas ideas únicas y una marca única. Sólo necesitas comunicarlo de la manera adecuada. Yo puedo ayudarte con los siguientes servicios:
- Estudiando el perfil de tu marca y definiendo tu público objetivo.
- Consiguiendo una imagen corporativa adecuada para tu empresa y un logo elegante que deje huella.
- Haciendo que tus tarjetas de visita y campañas hablen bien de ti, de tus valores, de tus servicios.
- Elaborando ilustraciones e infografías que hagan tus contenidos más atractivos, más directos y comunicativos con tus clientes.  

---
You are unique in the world, with unique ideas and an unique brand. You just need people to realise, communicating it properly. I can help you with the following services:
- Studying your brand's profile defining your target audience.
- Obtaining for your company  a proper corporate image and an elegant logo that will leave a footprint. 
- Doing your business cards and campaigns that speak good about you, your company values and services.
- Creating illustrations and infographics which will make your contents more attractive, direct and communicative for your customers.

---
Así opinan algunos de mis clientes:
---
Si tienes un buen producto, el mundo se merece conocer tu marca. Internet puede ser tu gran aliado. Éstos son mis servicios Web:
- Diseño páginas Web compatibles con todo tipo de dispositivos (PC, Mac, Tablets y Móviles) y amigables con los motores de búsqueda. 
- Activo y conecto tu Web con las Redes Sociales (Social Media).
- Creo estrategias y campañas de Marketing Online para que tu marca sea visible.
- Desarrollo tiendas online fáciles de usar para ti y para tus clientes. 
- Creo tu Blog para que tus clientes puedan y quieran conocer siempre más sobre tu empresa.  
---
If you have a good product, the world deserves to know your brand. To reach that goal, Internet can be your best ally. These are the Web services I offer:
- Website design for multiple device experiences (PC, Mac, Tablets & Mobiles) and SEO friendly. 
- Connect your website with the Social Media, so you can increase the number of users and comunicate directly with your clients.
- I develope attractive and usable online shops (easy to use for your clients and for you).
- Blog creation, so your customers to know more about your company and mantain your website always updated.

---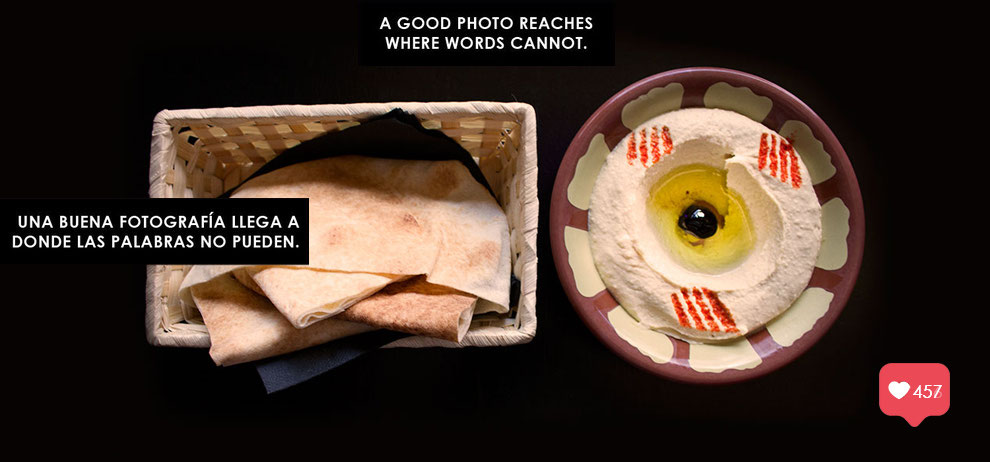 Hay negocios y servicios que no se entienden sin el uso de fotografías, como una tienda online o una campaña de moda. Yo puedo ayudarte con los siguientes servicios de fotografía:
- Realizo fotografías de tu empresa, tus trabajadores y productos para que tu Web y/o tienda online tenga un aspecto profesional y atractivo.
- Diseño y hago reportajes de moda para que tus campañas sorprendan, comuniquen y vendan.
- Creo obras artísticas fotográficas personalizadas para tu hogar y/o tu empresa.

---
There are businesses and services that cannot be understood without the use of photographs, as an online shop or a fashion campaign.  I can help you with the following photography services:
- Making photos of your company, your employees and your products, so your website and/or your online shop achieves an attractive and professional image. 
- Designing and doing fashion photoshoots to make your campaigns surprising, that communicate and sell.
- Creating customized art-photography pieces for your home and/or your company.

---
Por favor, rellena este formulario o escribe un mail a info@saraescuderogarcia.org y contactaré contigo lo antes posible.
Please, fill the form below or send an email to info@saraescuderogarcia.org and I will contact you as soon as posible.
     Attention: The fields marked with * are obligatory.
---